Florence de Dampierre
TASTEMAKER TAG SALES: Furniture, Tabletop, Art & More
Florence de Dampierre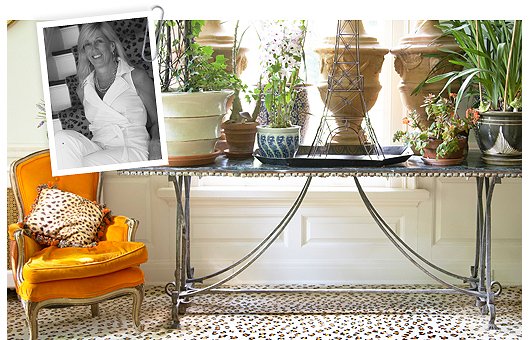 Florence de Dampierre has been defining French chic for most of her glamorous life. Born in Paris, she began her career with the launch of New York City's Florence de Dampierre Antiques, the first American store devoted solely to 18th- and 19th-century painted furniture. In addition to being an acclaimed interior designer, furniture historian, and lecturer, she was elected to Eleanor Lambert's prestigious list of the world's best-dressed women. She has written five best-selling design books: The Best of Painted Furniture; The Decorators; Chairs: A History; French Chic: The Art of Decorating Houses; and Walls: The Best of Decorative Treatments.
Unless otherwise noted, these pieces are antique, vintage, or gently used.
Click our Like button if you love Florence de Dampierre on One Kings Lane.