Robert Zizzo, Modlife
TASTEMAKER TAG SALES: Midcentury Furniture, Art & Accents
Robert Zizzo, Modlife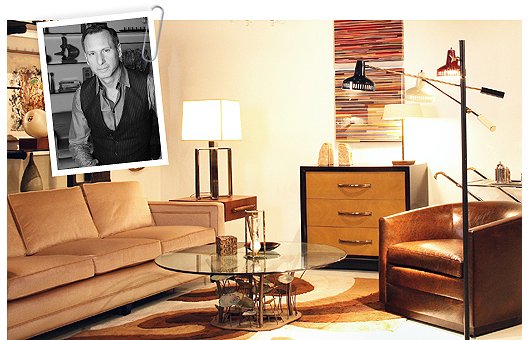 Robert Zizzo began collecting Mid-Century Modern furnishings purely for the love of the hunt, but his eight-year-old shop, Modlife, has since evolved into one of Chicago's most sought-after resources for collectors, designers, curators, and set decorators. Furnishings from the 1940s through the 1970s are meticulously reupholstered, refinished, and reinvented for today's settings, appearing alongside contemporary and vintage modern art, sculpture, and accessories. His pieces have appeared on the sets of Mad Men, The Breakup, Boss, and The Playboy Club.
Unless otherwise noted, these pieces are antique, vintage, or gently used.
Click our Like button if you love Robert Zizzo, Modlife on One Kings Lane.