Patricia Knop
TASTEMAKER TAG SALES: Suzanis, Art, Jewelry & Global Finds
Patricia Knop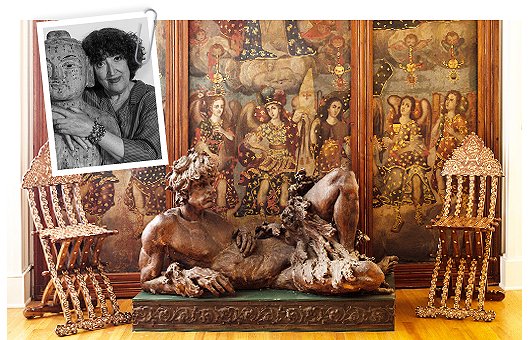 Patricia Knop is a screenplay writer, painter, sculptor, and avid collector of all things beautiful. Viewing the world as a treasure chest, she has spent a lifetime seeking "those one-of-a-kind things that will never come again." She has long been especially beguiled by the suzanis of Uzbekistan, colonial and religious art of all denominations, and rare textiles, all of which are included in this event.
Unless otherwise noted, these pieces are antique, vintage, or gently used.
Click our Like button if you love Patricia Knop on One Kings Lane.