Flynn Kuhnert & Peter Iacono
TASTEMAKER TAG SALES: Art, Books, Tabletop & Wall Decor
Flynn Kuhnert & Peter Iacono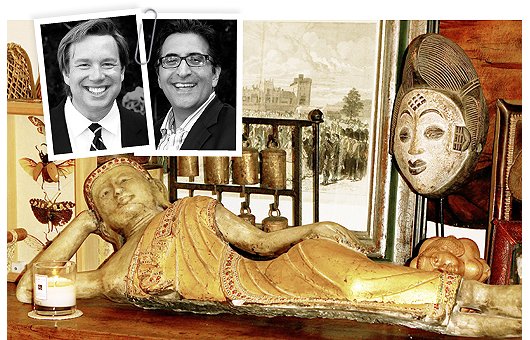 Having traveled to Cannes 38 times during the past two decades on behalf of Sony Pictures and Lionsgate, Peter Iacono knows the Côte d'Azur very well. His partner, director and writer Flynn Kuhnert, knows its antiquaries equally well, as well as those from São Paulo to Shanghai: An expert in the fine and decorative arts, he has taught at Harvard and Duke. Flynn just finished a novel, The Walk to Elsie's, with Hutton Wilkinson, about legendary decorator Elsie de Wolfe and her last protégé, Tony Duquette, and in August, Flynn and Hutton will be shooting a pilot on the history of design, Design Detectives.
Unless otherwise noted, these pieces are antique, vintage, or gently used.
Click our Like button if you love Flynn Kuhnert & Peter Iacono on One Kings Lane.