Russell Johnson
TASTEMAKER TAG SALES: Global Antiques & Vintage Finds
Russell Johnson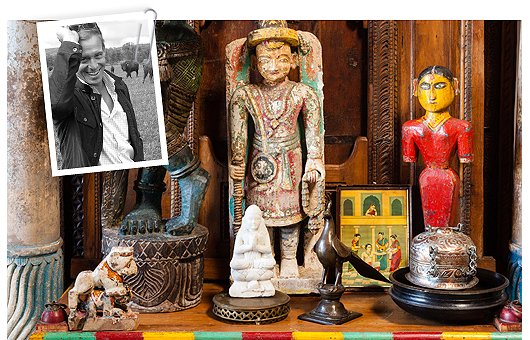 A native of Cody, WY, Russell Johnson found his true calling on a trip to Buenos Aires while visiting one of the most inspiring flea markets he'd ever encountered. The multilingual maverick instantly knew what he had to do: In 1997 he launched Russell Johnson Imports with an eclectic line of vintage objects that were an instant hit among designers and magazines alike. He attributes much of his continued success to his one simple rule: "If it isn't a 'wow' at first sight, it's a 'ciao.'" In this specially curated sale Russell shares an amazing collection of authentic architectural elements, antique furniture, accessories, and art from India and other parts of the world.
Unless otherwise noted, these pieces are antique, vintage, or gently used.
Click our Like button if you love Russell Johnson on One Kings Lane.