Richard Mishaan
TASTEMAKER TAG SALES: Chic Vintage Furnishings & Accents
Richard Mishaan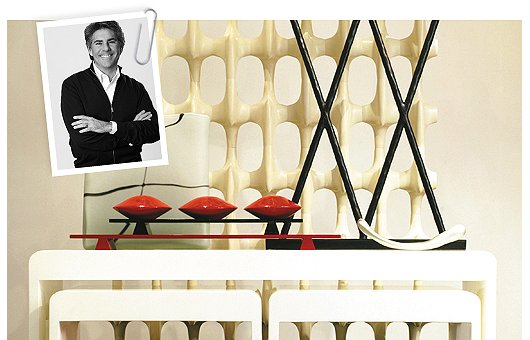 Richard Mishaan, one of New York's leading interior designers, is a renaissance man with an impressive career that has included architecture, fashion, and furniture design. A master at creating show-stopping personalized spaces for his high-profile clients, he blends collectibles and antiques with art and furnishings with signature style. His work has appeared in Architectural Digest (AD 100), Elle Decor (Top 25 Designers), Town & Country, New York magazine (100 Top Designers), The New York Times, and Metropolitan Home.
Unless otherwise noted, these pieces are antique, vintage, or gently used.
Click our Like button if you love Richard Mishaan on One Kings Lane.