Ira & Sylvia Seret
TASTEMAKER TAG SALES: Rugs, Art & Global Finds
Ira & Sylvia Seret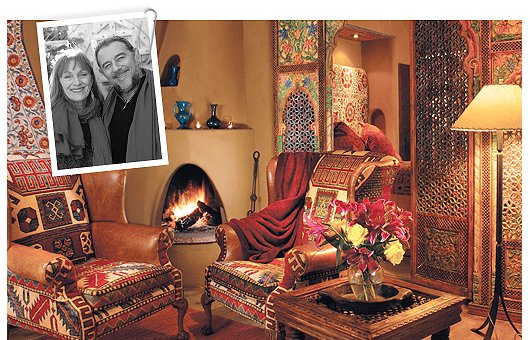 Ira Seret honed his distinctive carpet, fabric, and furniture design style while living in Afghanistan. Buying and designing for New York-based companies, Ira and his wife, Sylvia, quickly became a premier resource for the design community. In 1979 they established Seret & Sons in Santa Fe, a one-of-a-kind showcase for their extensive private collection of South Asian imports and antique Tibetan furnishings. Their romantic boutique hotel, The Inn of the Five Graces, is a perfect showcase for their signature East-meets-West style.
Unless otherwise noted, these pieces are antique, vintage, or gently used.
Click our Like button if you love Ira & Sylvia Seret on One Kings Lane.