Artist on Exhibit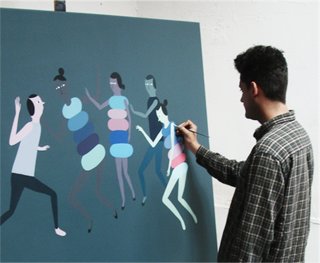 The appealing figures in Santiago Ascui's
paintings could be midstep in a colorful conga
line or in the midst of a Sunday afternoon
gossip. Their faces have a folk-art charm, but
zoom out and you'll see that each composition
is irresistibly elegant. It's no wonder that Ascui
is one of the emerging stars of the Latin
American scene.