Artist on Exhibit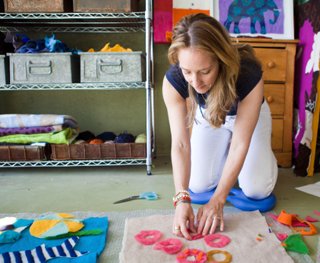 Boulder, Colorado
Maryanne Quinn picked the right medium for
her softly beautiful designs: felted wool. After years
as a graphic designer, Quinn has a pitch-perfect sense
for arrangements and colors, marrying blown-up images with lively backgrounds and using colors with a radiant, slightly 1960s vibe. Her subjects reflect her East Coast roots and her life in the Colorado mountains—
which makes these prints easy pieces for the home.