Montecito, CA, is the adopted home of English-born publicist Alice Ryan Miller, and she's a true believer in all it has to offer. After moving from the East Village in New York City to this idyllic town with her husband, Kirk, and three children two years ago, Alice has made it her mission to lay down roots in an effort to better her family's way of life. "There just came a point when both Kirk and I were fed up of the uptown/downtown shuffle and hustle," Alice says. Even weekends spent at their home on the North Fork of Long Island couldn't quite make up for the couple's yearning for a greater sense of peace in their day-to-day.
So they packed up and headed west. And what of their new life in the Golden State? "We love it," says Alice. "There's a real sense of community here, and the topography is like nothing else… You've got the mountains, you've got the ocean, and then you've got this very picturesque village nestled in between." It's a place so undeniably beautiful that it's hard to imagine the devastation wrought by mudslides and wildfires just months ago. Alice describes the destruction—homes buried in 11 feet of mud, businesses forced to close, pets lost—but then come the tales that speak to the character of the community she's come to love. People stepped up. James Rosenfield, who owns the Montecito Country Mart, used his resources to set up a food station for first responders. Chef Mollie Ahlstrand shuttered her restaurant, Trattoria Mollie, and jumped in her 4×4 to usher kids to school. And then there were the many members of the Santa Barbara Bucket Brigade, a local volunteer organization, who grabbed their tools to help dig for what was lost.
The efforts paid off. Montecito has risen from the ashes, so to speak, which is precisely why Alice says now is the time to visit. "It's still as beautiful and lovely as ever," she says, and most everything has reopened. To continue to thrive, though, the town needs visitors. So trust Alice, read about her favorite spots around Montecito below, then make a trip to see them yourself. But prepare for its allure—you might be tempted to pack up and move just as she did.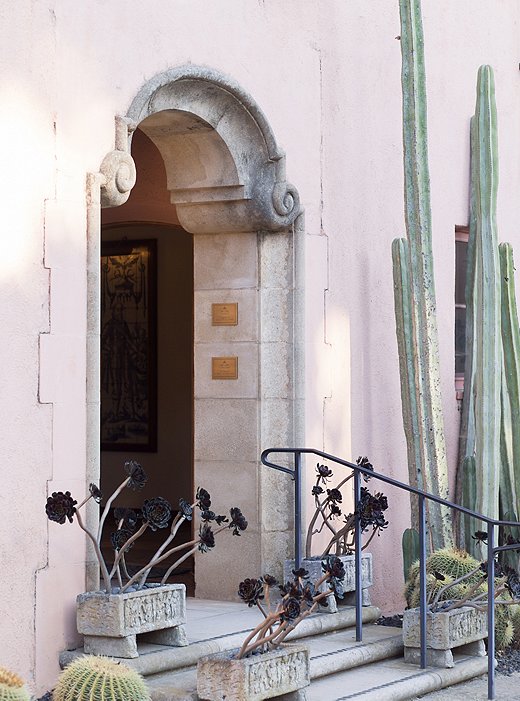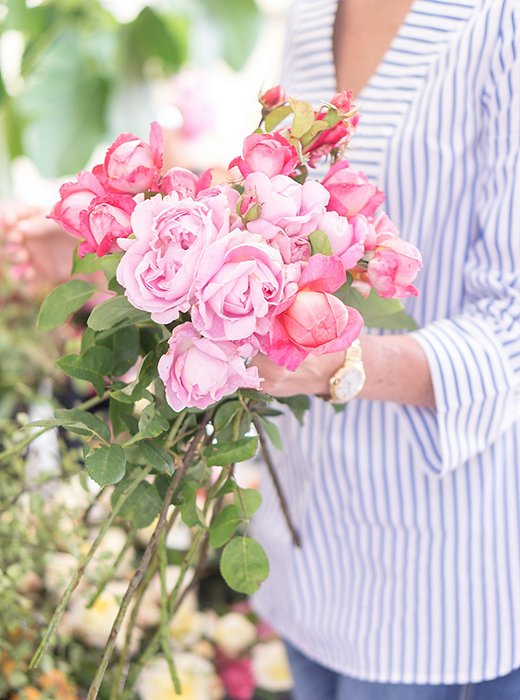 Where to Stay
Four Seasons Resort The Biltmore
"The Biltmore anchors our town with its tree-lighting during the holidays and it is the prettiest spot for late-afternoon cocktails," Alice tells us. The hotel's Spanish Colonial-style buildings are set across 22 lushly landscaped acres "in a way that makes every room feel a bit like a hideaway," she adds. Next door is the famed Coral Casino Beach and Cabana Club, designed by Gardener A. Dailey, which hotel guests can access. With its Olympic-size pool and perfect perch atop Butterfly Beach (views!), this is one amenity you're sure to be grateful for.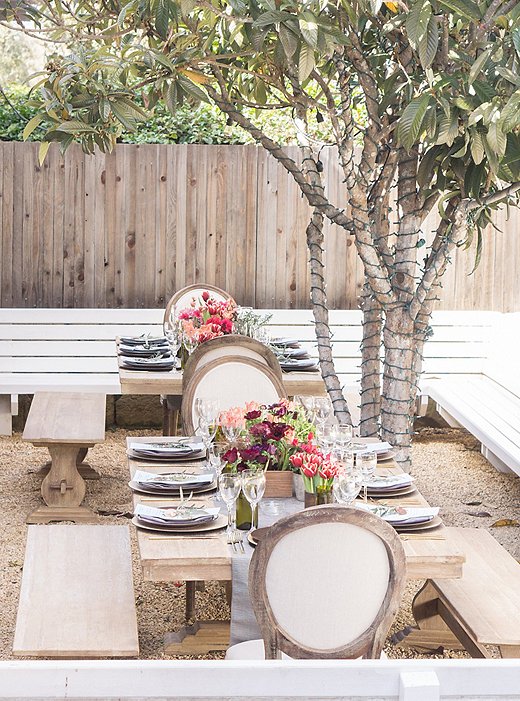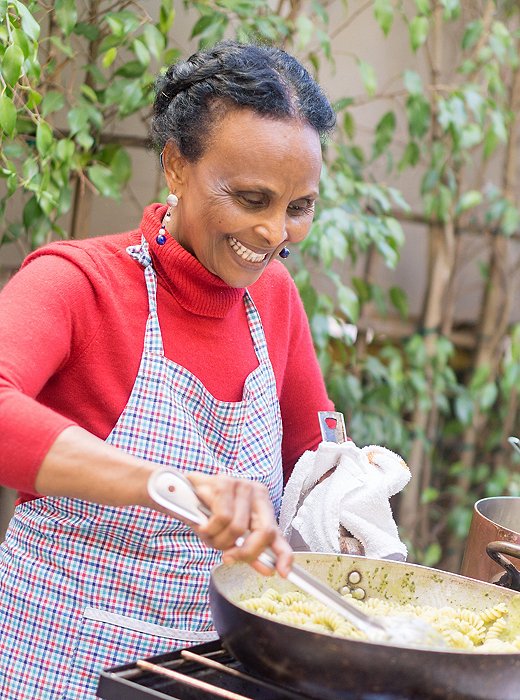 Where to Eat
San Ysidro Pharmacy and Montecito Coffee Shop
Resembling something straight out of the Wild West, the San Ysidro Pharmacy is the kind of place where you half-expect someone to hitch up a horse outside. Inside, wooden cases are stacked with the best versions of the toiletries you forgot to pack, but it's not the toothbrushes that draw Alice here—it's the breakfast. "We'll go with the kids on a Saturday morning and have coffee and pancakes," she says; they'll order from a converted camper outside before snagging a table beneath the wraparound porch. Though the camper was forced to close for seven weeks due to a mudslide, it's now back in its rightful place serving an endless supply of the Millers' beloved stacks, which others have confirmed as the best in the state.
Trattoria Mollie
Hands-down Alice's favorite restaurant in town, Trattoria Mollie is where she goes for an Italian fix. The seasonal menu offers traditional Mediterranean fare made with locally sourced ingredients. "Mollie creates the most unbelievable dishes," says Alice. "You can just taste that the herbs were picked straight from the garden… You feel kind of like she's invited you over for dinner at home." (No surprise then that Mollie's is a favorite of Oprah's and Obama's too.)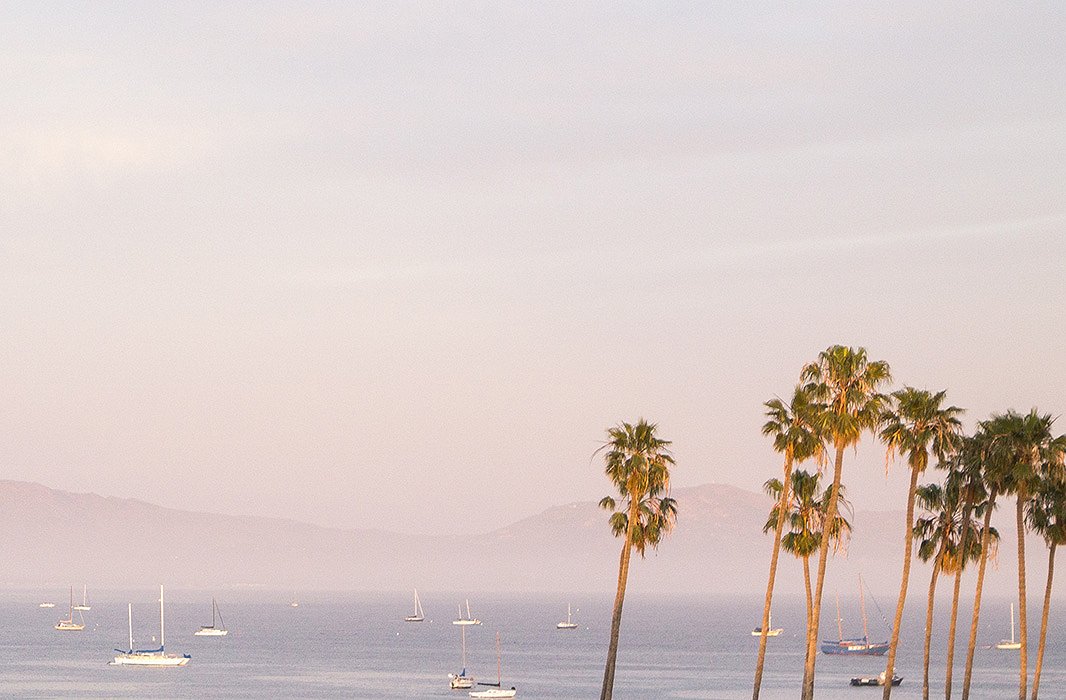 Where to Play

Butterfly Beach
In Montecito, "beach life becomes an extension of home," says Alice. "During summer I'll pick up the kids from camp and then head down to Butterfly Beach, where there will be 12 families gathered for the surf and s'mores." Why not pack a picnic and create a camp of your own? Get there early to claim your spot, then spend the day catching far-out waves and golden rays. But be sure not to leave until you've watched the sunset—seeing it drop into the Pacific as the sky turns from orange to blue is a sight too brilliant to miss.
Lotusland
"It is truly a take-your-breath-away destination," says Alice of the gardens at Lotusland. The 37 acres of manicured grounds, world-famous for their variety of rare plants, are a result of the efforts of the late Madame Ganna Walska, who gave up life as an opera singer to become a socialite-turned-landscape designer. You could wander here for an entire afternoon marveling at the exotic leafy wonders and still not see them all. Follow paths lined with aloe, agave, and citrus until you reach Walska's final project, the Cycad Garden, which she financed by selling off a collection of jewels after the passing of her sixth beau.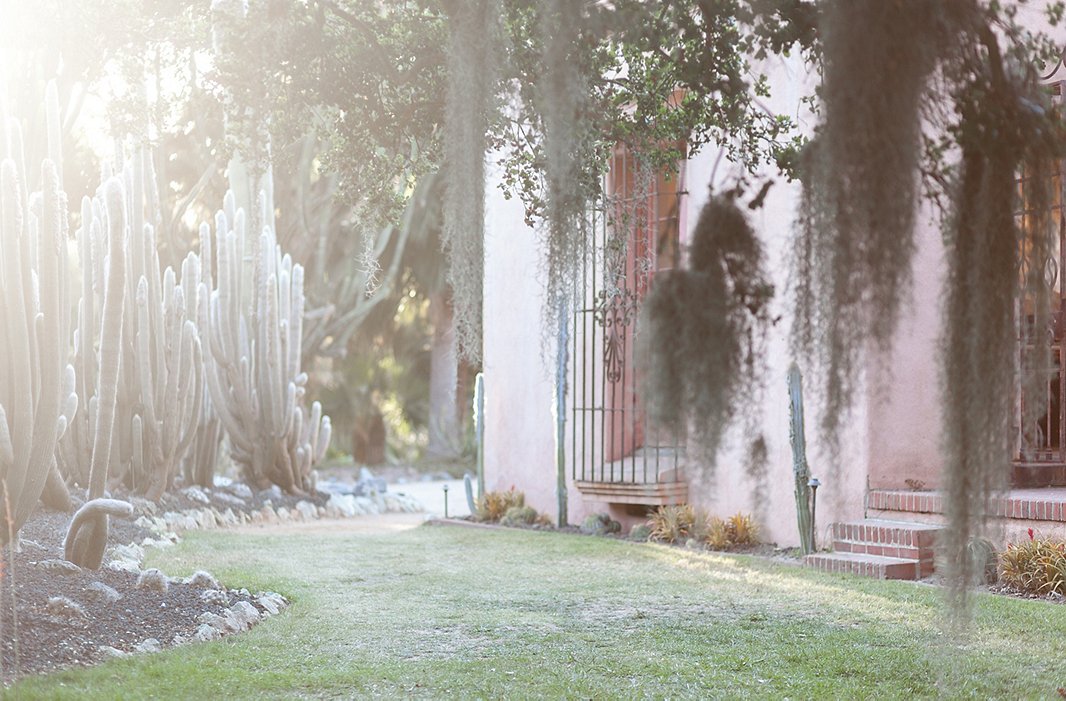 Farmers' Market
With the terracotta-topped buildings of Coast Village Road as a backdrop, shopping the farmers' market is a weekly ritual for most in Montecito, including Alice. The fresh produce is hard to resist, but travelers can also pick up an easily transportable jar of honey or a few pink peonies for a hotel nightstand refresh or simply walk the line of lively vendors and take in the pleasant vibes of the local scene. You might even bump into chef Mollie deciding which heads of lettuce she likes best.
Hikes
Get quiet among the cacti. A thing for Kirk, but not for Alice, the area's many hiking trails serve as accessible gateways to those moments of active respite so many of us crave. Take in the vistas at Cold Spring Trailhead or listen to water cascading from 80 feet up at nearby Nojoqui Falls.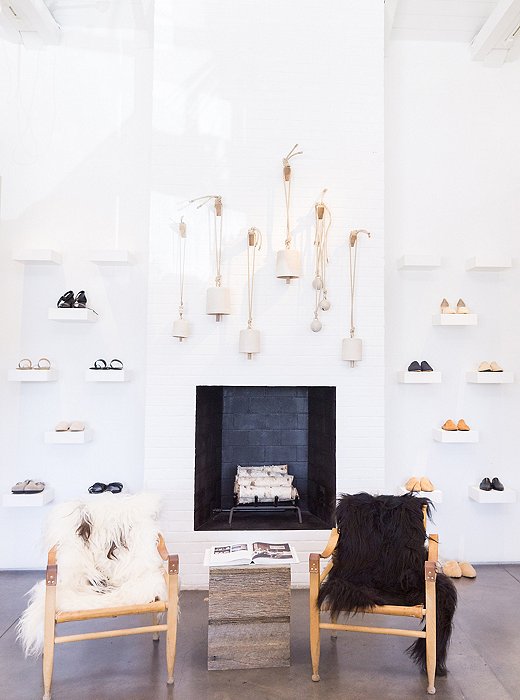 Where to Shop
Montecito Upper Village
For a little retail therapy, head to one of Alice's go-tos, Montecito's Upper Village. Check out the latest boho looks from Jenni Kayne and pieces for high-style indoor/outdoor living at William Laman. No matter where you enter this shopping mecca, treasures abound—and since some of the businesses (many of them small) saw as much as a 40% drop in revenue after the disasters, you can feel good about shopping till you drop.

Montecito Country Mart
Famous for its quaint Western-style architecture and laid-back charm, this shopping enclave is a one-stop shop for both person and home. Pop into Mate Gallery, where photographer Matt Albiani and partner Ron Brand have curated a collection of vintage Americana wares ranging from felt pennants to a raffia-wrapped surfboard. Head to Hudson Grace to peruse an exquisite offering of all things tabletop, and finish up by treating yourself to a chic cocktail dress at the Oscar de la Renta pop up, open through summer.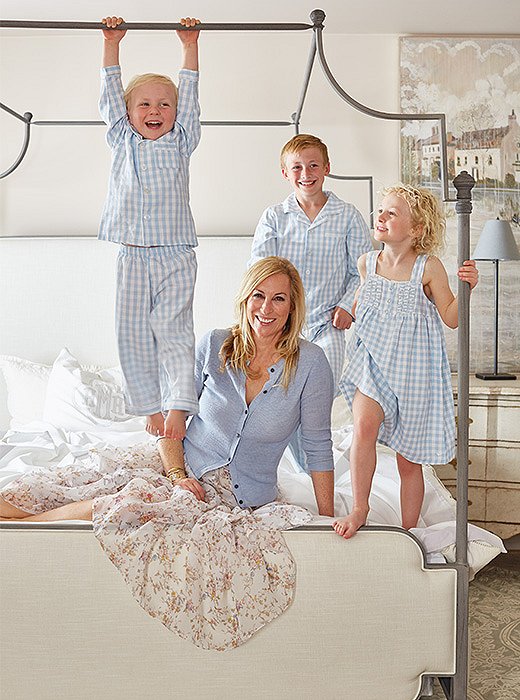 There's a real sense of community here, and the topography is like nothing else... You've got the mountains, you've got the ocean, and then you've got this very picturesque village nestled in between.