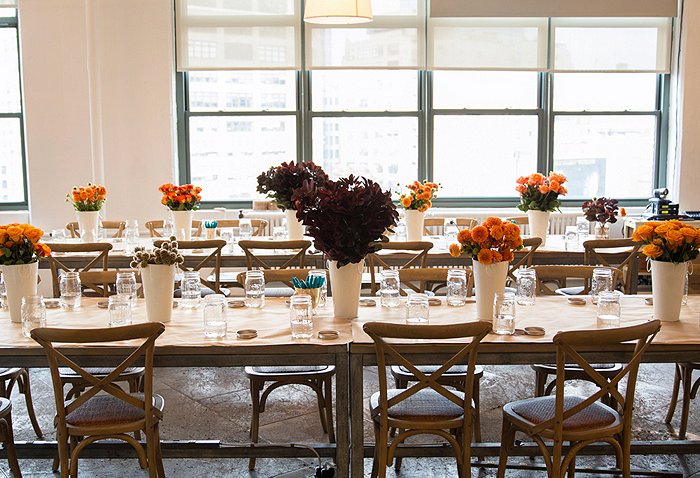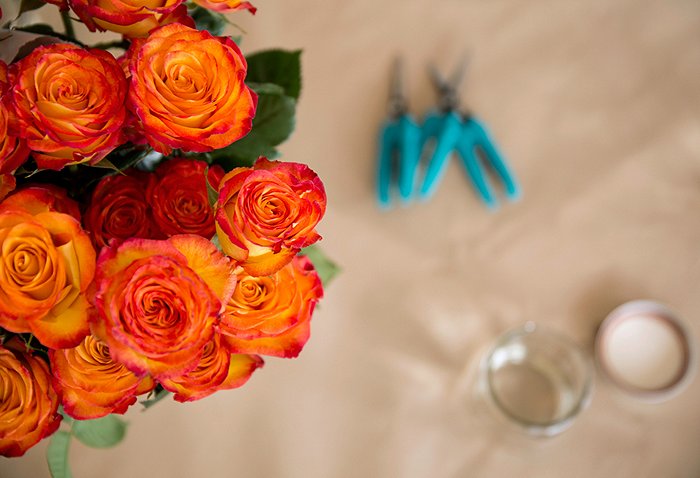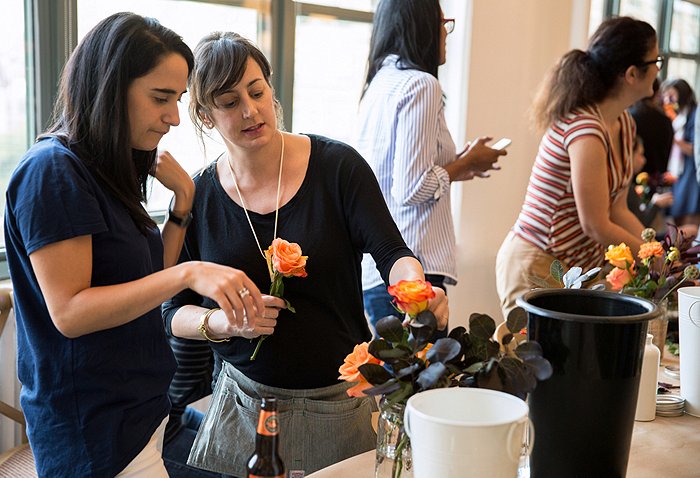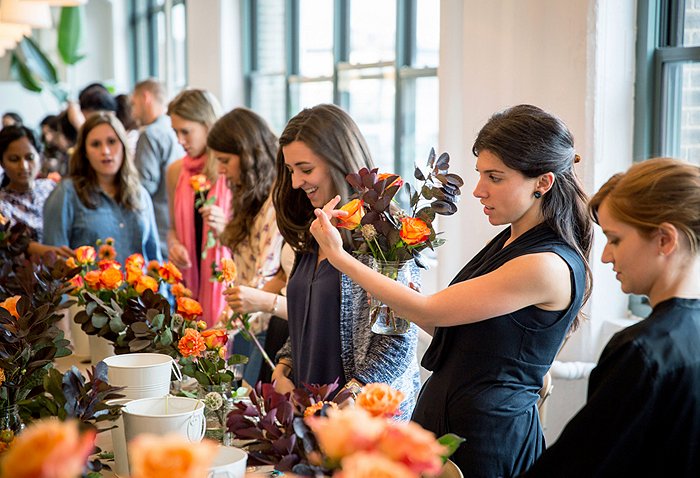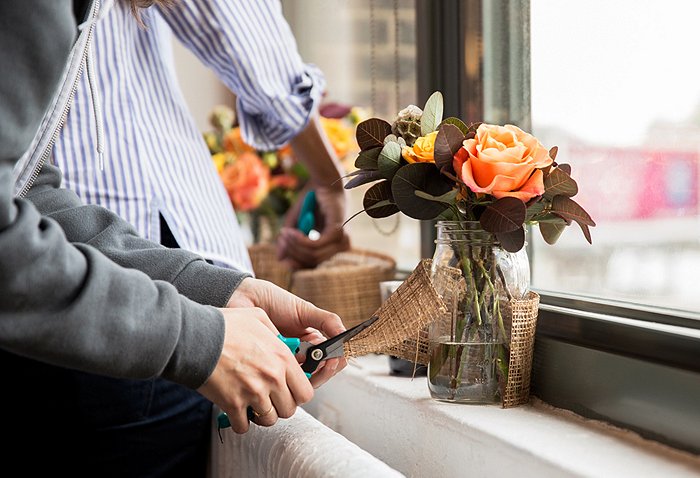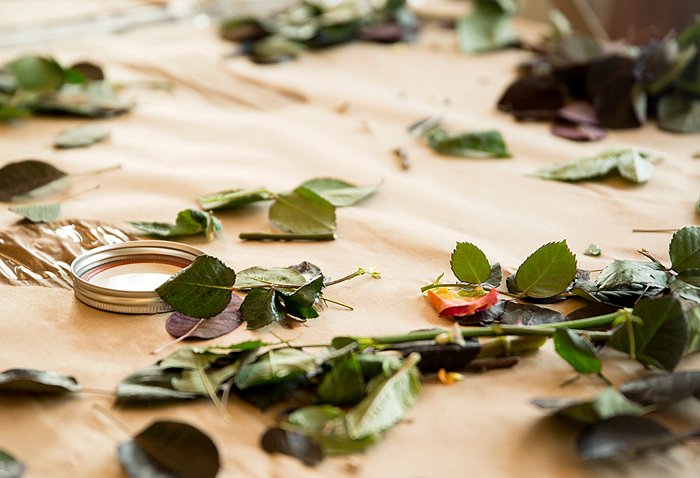 How to Build a Better Arrangement
One Kings Lane's very own flower-arranging guru shares the Cliffs Notes version of her class.
1. When buying flowers, keep your palette tight. "Stick to no more than three or four colors for cohesiveness," says Meghan. "I opted for fall shades, but as we move into winter, maybe it's more about whites and off-whites, or rich merlots and purples."
2. As for what and how many to buy, "the rule I go by is pick one show-stopping flower—here that was the roses—and a couple other options for accents—the dahlias and scabiosa pods—plus a green or leaf for texture and volume," says Meghan.
3. "Before you start arranging your flowers, they'll need a little prep," says Meghan. "Strip the leaves to about an inch above the rim of your vessel, and cut the stems at an angle."
4. When you're ready to create your arrangement, first build a base shape with greenery, then add in your showpiece flower, and finally accessorize it with accent blooms, keeping some taller than the showpiece, and letting others gracefully drop down below it.