For artist Mary H. Case, the natural world provides an endless (and ever-changing) source of subject matter. Born in Gulfport, MS, Mary now lives near Houston with her husband and two daughters, and her work references both the misty Southern wetlands of her childhood home and the expansive fields of the Texas countryside. We chatted with the artist about her process, her daily routines, and what inspires her most.
One Kings Lane: Has art always been a passion of yours?  How did you decide to make it your career?
Mary H. Case: I have felt connected to the arts since I was a small child. I grew up a quiet daydreamer, a cloud gazer, attracted to organic forms in nature. I loved cursive handwriting in elementary [school]—it was both visual and tactile. In college I almost studied cartography but pursued a BFA in fine art instead. After making a living painting murals and faux finishing I was fortunate to be able to transition to full-time fine artist.
How would you describe your current style?
Currently in my studio are landscape paintings and drawings in progress. Some are very graphic, having a paint-by-number feel, while others are blended to create a soft, atmospheric finish. Once I develop a technique and an aesthetic I usually don't abandon that series completely but continue to produce it. My large drawings are done in sepia inks with the puddles of ink lending spontaneity and the fine pen lines bringing back control.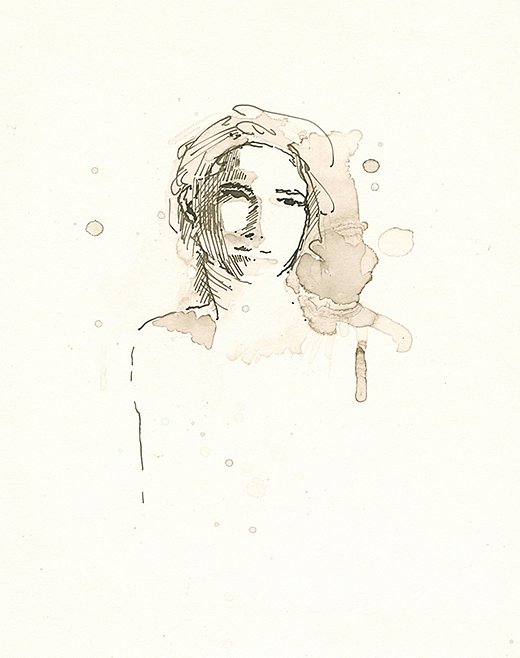 What is your studio like?
I have two spacious studios—one for painting and the other for conceptualizing, drawing, and framing. Small collections of inspirational pieces adorn the white walls, and the floor is covered entirely with drop cloths. Both have large windows for good light, making these spaces ideal for drawing and painting.
Where do you turn for inspiration?
I go to nature, the original design source. Art museums also inspire—I love to see where other artists have gone with their visions. It encourages me to stick to mine, trust my instincts, and follow through with an idea.
What's your process for creating a piece?
I visualize the completed piece in my mind before I start. When creating a piece I refer to my extensive photo files or draw directly from life. Drawing on 8.5″ x 11″ graph paper with a pencil has allowed me to work out the kinks of the composition before transferring them with charcoal to a much larger format. Transferring using a grid technique assures the image will scale up in size correctly. Once the charcoal drawing is on the canvas I can start applying color.
Many of your paintings have such a dreamy atmospheric quality. How do you create this effect?
The paint is applied in blocks of solid color, then brushed or "swept" out carefully to create a soft blur.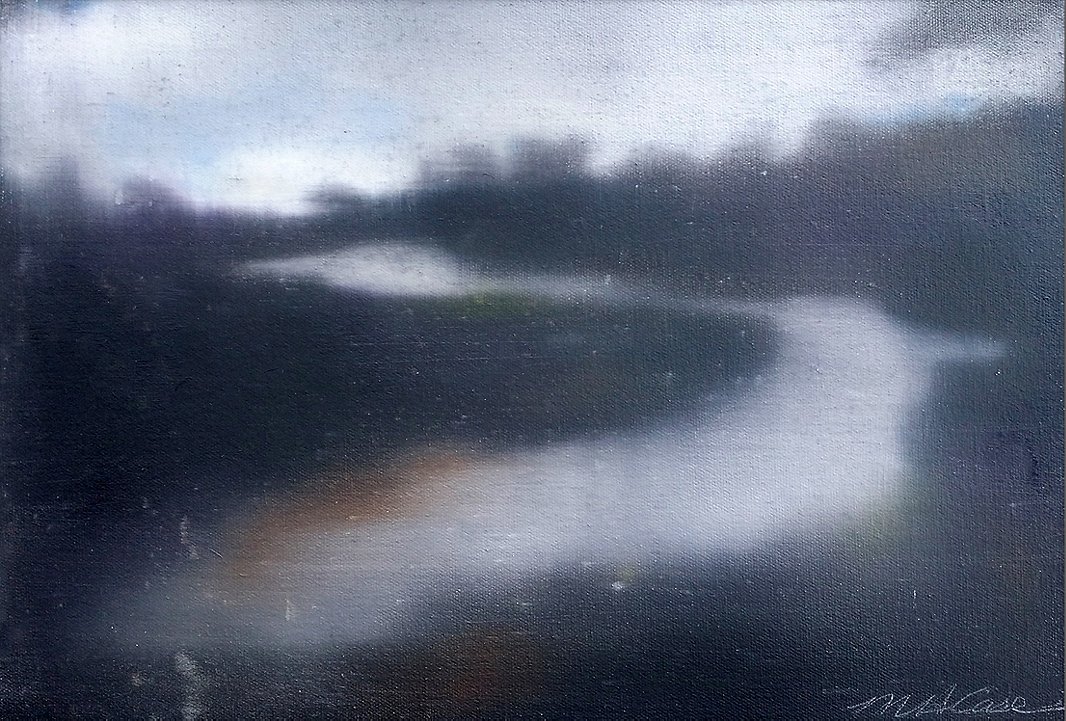 How do the landscapes of Texas and of your childhood home in Mississippi inspire your work?
Texas and the Mississippi Gulf Coast have uniquely different landscapes and coloring. Texas's open horizon is dotted with large herds of cattle, allowing me to create expansive landscapes along with intricate cattle ink drawings. The dark and moody color palette of Mississippi bayous lends itself to exploring the more mysterious side of nature. Each place has its own nuances that I pull from and interpret to form my own vision.
What's your go-to cure for artist's block?
My mom's words of wisdom bring comfort: "This too shall pass." And it always does! Just keep working in the studio—bad, good, great—just work!
What's your favorite travel destination?  
Big Bend National Park. It's very different from any landscape I grew up near, mixing the desert and mountains into one.
What do you hope that viewers take away from your work?
My wish is that the viewer can discover their own truths about nature through my works.