As part of a new generation of designers, New York City-based Matthew Caughy is bringing a fresh perspective to classically elegant interiors. With an innate sense of color and ease, Matthew strikes the perfect balance of polish with panache. He recently struck out on his own after cutting his teeth at the renowned design firm Foley & Cox for more than a decade—and he's been swiftly on the rise since.
His eye for combining the relaxed and the refined is nowhere better showcased than in his own beach house, which he shares with husband Zane Jones, a fashion executive, in quiet Rehoboth Beach, DE. The decision to escape south for a weekend home was a conscious one. "Every time I go back, it reminds me of my childhood and great times," says Matthew, who, like his husband, grew up in Maryland and spent endless summer days on the nearby beaches with family. "I think that's part of what our main goal of the house was: to have a place where we could go to make memories with our family."
That became foundation for the airy, sun-splashed coastal home that the couple now steals away to nearly every weekend, where they host a revolving door of friends and family. Matthew has filled each room with his signature casual sophistication: Relaxed upholstery mingles with finds picked up from jaunts to local antiques shops; rich natural textures abound, from easy sisals that pave the floors to a sumptuous woven bed; his grandmother's blue-and-white china is mixed with cherished books and mementos collected with Zane. "With this house, because it was new, my desire was to bring in history and to bring in pieces that had a story," Matthew says. "I like that feeling of some things are new, some things are old, and always mixing it up."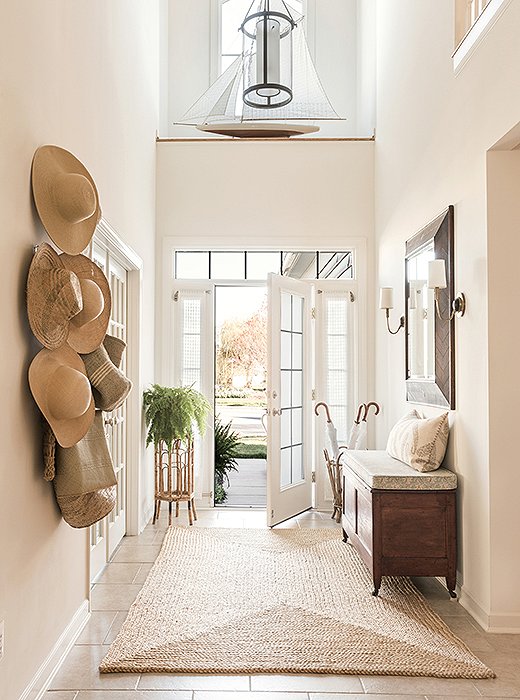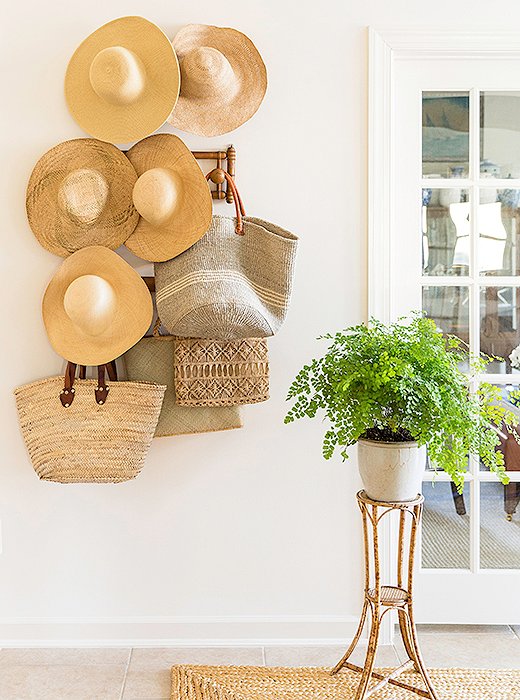 I think that's part of what our main goal of the house was—to have a place where we could go to make memories with our family.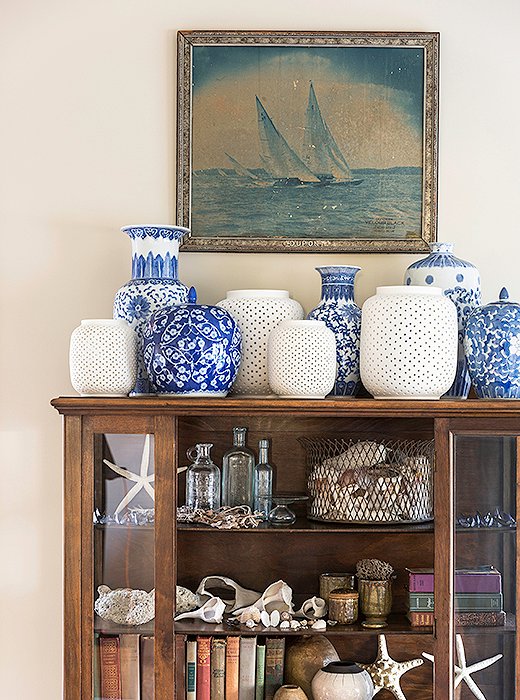 I grew up with the love of blue and white. I grew up with those actual pieces of blue and white in my grandmother's home. I think that has always influenced me in terms of gravitating toward that aesthetically.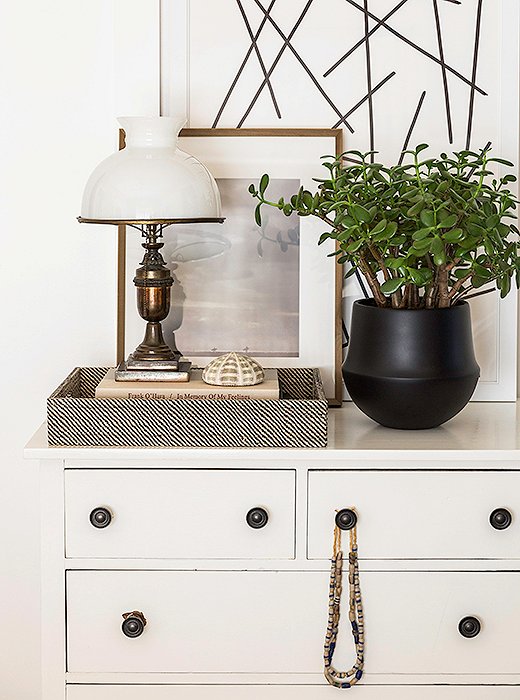 I love woven rugs, sea grass, caning, beautiful baskets. I think it's the artistry of it. I love pieces that you see the workmanship in, that doesn't look so new that you lose sight of the human hand that made it.
The city is hectic. As much as I love being a New Yorker, there's also a part of you as a New Yorker that needs to escape a little bit. When you come back you appreciate the city even more. You're recharged.