When Savannah interior designer Chuck Chewning first toured the 1880s Monterey Square townhouse recently obtained by his clients (and friends) restaurateur Johno Morisano and his wife, Creative Artists Agency CFO Carol Sawdye, it was most definitely not love at first sight.
"My clients were thrilled—it was over 8,000 square feet and it had a pool, which is rare in Savannah's historic district—but it was so depressing! Everything from the trim to the walls to the wood was painted dark brown, with some of the previous owners' leftover Victorian French/Continental antiques scattered about," says Chuck. "It looked like the Addams Family lived there, and not in a cool way; there was no patina or historic interest. This was just bad '70s and '80s decorating." The challenge: creating a cheerful, livable space with a nod to Southern tradition and comfort that also complemented its new owners' hip, New York energy.
Chuck had the entire house painted over in white primer to better understand its spaces and proportions. "Johno and Carol didn't really have a vision for the house, and the Danish Modern furniture they owned wasn't going to work here, so my mission was to not only furnish the house but to make it reflect them and their lifestyle," he explains. Getting rid of all of that brown and most of the heavy antiques instantly brightened the space, welcoming the glow of the soft Savannah sun.
Then it was a matter of painting, personalizing, and furnishing. "We didn't alter the interior architecture of the house at all—all the traditional details, like the classic Southern double parlors, are original," Chuck says. As a further nod to a Savannah sense of place, he incorporated some of the inherited antique pieces—mirrors, a piano—mingling them with contemporary and midcentury pieces. Almost all the artwork in the house is modern, commissioned from Savannah artists.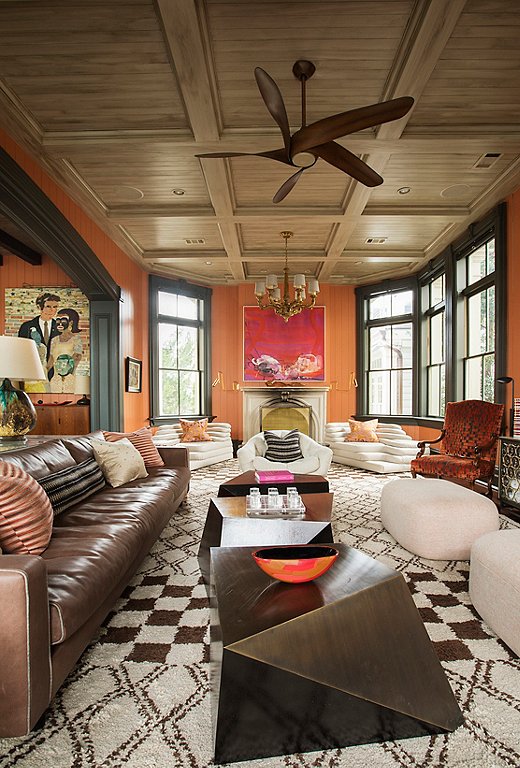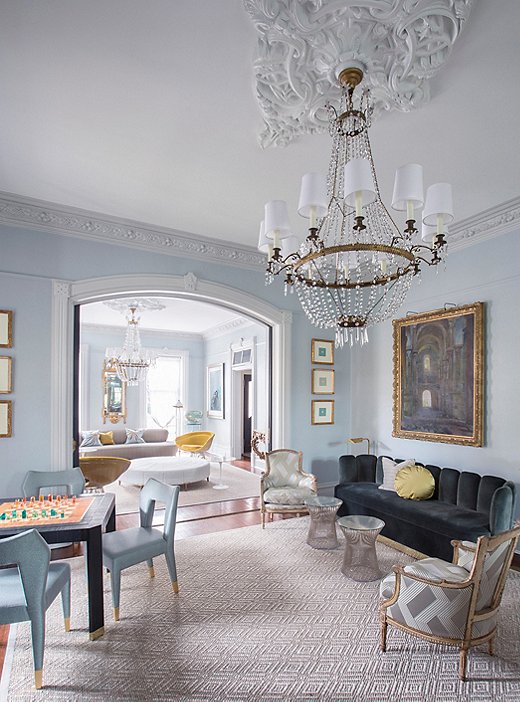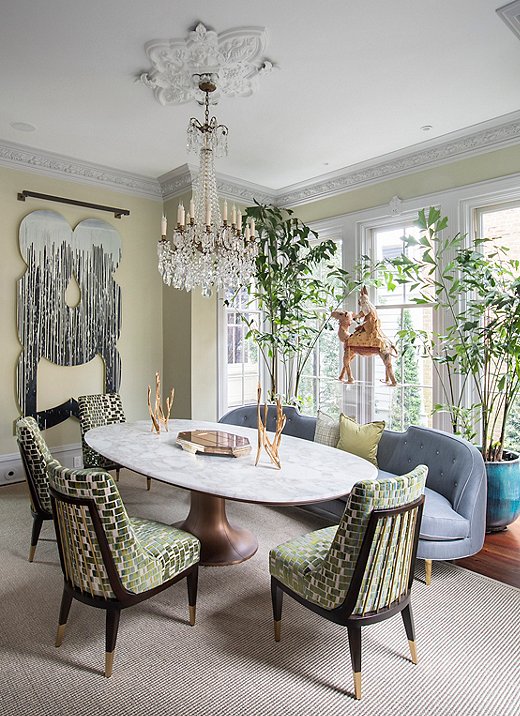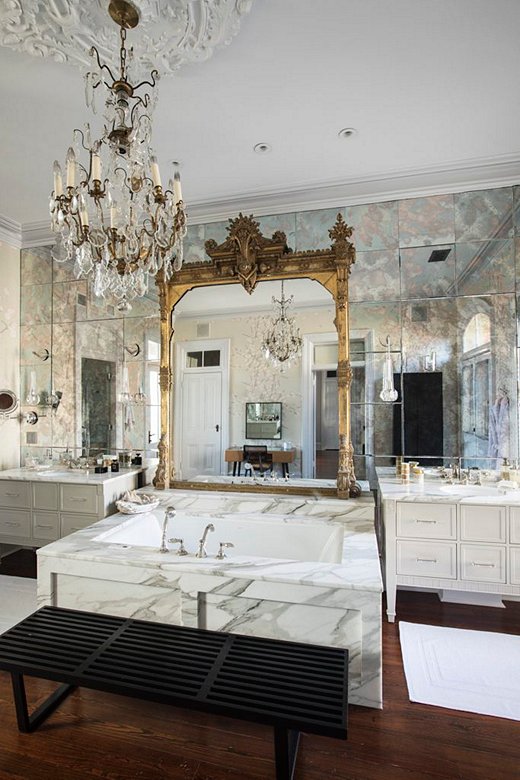 One of the biggest challenges for Chuck was the kitchen area. "It's an extremely vast space that opens to a sort of family room, so we needed to define each room with its own mood," says Chuck. The sleek kitchen was designed to echo that of Johno's restaurant, The Grey, a converted bus station. For the family room, "my theme was a sort of louche '70s den, very loungy and fun, and perfect for Johno's great vinyl collection," says Chuck. When Carol first saw the orange walls she freaked out, comparing them to pumpkin spice latte. But once Chuck layered in the details—incorporating all the furnishings and painting the wood detail in a dark charcoal—the wall color became more of a warm backdrop, and she fell in love with it.
Another favorite space in the house is the music room, a perfect blend of grace, formality, and character. "We inherited the piano from the previous owners and incorporated Johno's guitars and conga drums," Chuck says. "I'm a big believer in comfort. I wanted everything in the house to be inviting and loungy, especially the upholstery. I also believe that spaces can have an element of whimsy and theatricality and should look collected, not like they were ordered from a catalog. I love that Johno and Carol really use, live in, and love every room in the house—that was my mission."