The airport in Burbank, CA, is wholly unremarkable: 14 gates, 2 terminals. It was here in 2008, on an unseasonably warm day in mid-October, that Susan Feldman picked up Alison Pincus. Ali, a Silicon Valley business developer, had just taken the quick hour-and-a-half flight down from San Francisco. She hadn't even met Susan before; they'd only conversed over email. But she knew they had one key thing in common: an entrepreneurial drive.
Before we get to that meeting in the pickup lane of the Burbank airport, we must first go back a few years to 2005. Susan Feldman had just decided to leave New York for L.A. She'd spent her entire career working in fashion and retail but had a renewed interest in home decor. This was the first time since college she had lived in a house rather than an apartment. She kept running into a common decorating problem: She didn't like anything anybody was selling. "My focus shifted from fashion to a complete obsession with shopping for the home," she says. 
What the market needed, she decided, was a new source for fashionable home decor, one that felt special and fun. Enter Ali. A mutual friend connected the two over email on October 2, only a few weeks after Lehman Brothers filed for bankruptcy and as the world was facing a financial crisis. That news did not weigh on Susan's decision to push forward with this idea. She reached out to Ali and laid out her plans. She wanted to start a flash-sale business for interior design, and she needed the help of Silicon Valley.
"We agreed that there was this huge hole. Home hadn't really been done well online," Ali recalls. 
Back in Burbank, as she waited for Ali, Susan was nervous. "It felt like a blind date," she says. Once Ali's flight landed, they got right to work. By the end of the month, they already had a logo: two elephants with their trunks turned up—a symbol of good luck—standing around a topiary.
By November they had decided on One Kings Lane as the name. "It was a combination of a few different names we really liked," Susan says. In December they began approaching vendors to explain the business and secure items for the first sale. They took a few months to get everything together, and on March 30, 2009, the first sale went live with product that was photographed at Susan's daughter's high school. 
When One Kings Lane launched in 2009, it was invite-only. Ali and Susan sent emails to friends asking them to invite their friends, so on and so forth, until by launch day they had 5,000 members.
That was fine, but Ali and Susan wanted to differentiate their company and gain more attention. Enter the Tastemaker Tag Sales.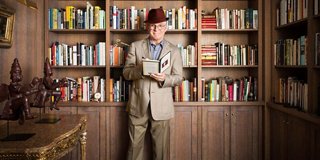 With Tastemaker Tag Sales, Ali and Susan tapped into their list of superstar connections to host their sophisticated version of a yard sale. Designers (Nathan Turner, Bunny Williams, Michelle Nussbaumer) and celebrities (Diane Keaton, Courteney Cox, Steve Martin) were among those who sold items from their homes and storage units with One Kings Lane. 
Container Sales were another franchise that helped grow One Kings Lane's fan base. Susan would go on buying trips across the globe—Morocco, India, Italy, Peru—with the likes of Nate Berkus, Kathryn Ireland, and Martyn Lawrence Bullard to bring back unique items to sell on the website. She shared these adventures on the original One Kings Lane blog, which debuted in 2012. 
As our business grew, One Kings Lane moved away from a flash sales model to a more standard format. The site now has tens of thousands of products on it. Our site team continues to curate it weekly with new and vintage product, along with a selection of our exclusive designs and partnerships. Over the years, we've introduced the One Kings Lane collection and partnered with makers like Matouk. We have also tapped into our celebrity partnerships to bring collaborations, like Minnie Driver English Living, to life. The highly curated nature of the site that first drove Susan and Ali's vision remained, and nowhere is that more obvious than our vintage selection. Our vintage buying team continues to scoure the country for some of the best deals on vintage and antique pieces.
In 2015 we introduced The Studio, a showroom where customers could view all our products and get decorating advice from stylists. The Studio would eventually evolve into our One Kings Lane Interior Design Service. It also served as a proving ground for the company's foray into brick-and-mortar stores.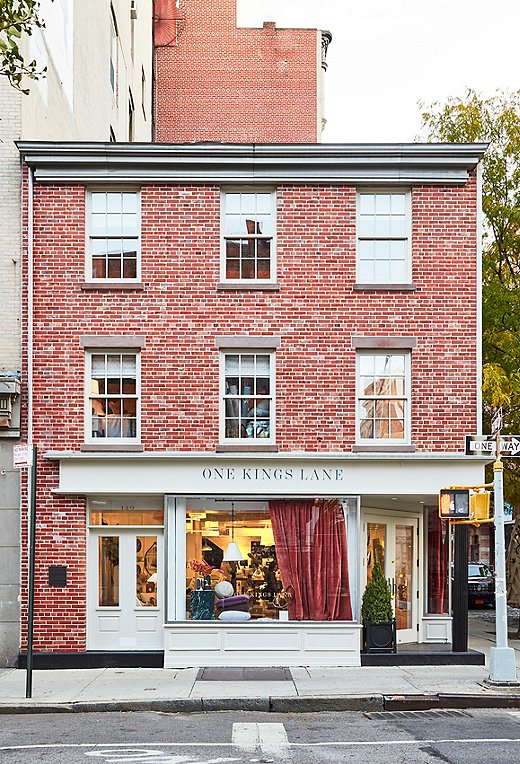 The first One Kings Lane shop opened in downtown Southampton, NY, in 2017. The flagship shop, in Manhattan's Soho neighborhood, opened the following year. And just a few months ago, in late 2019, the third One Kings Lane shop opened, in Boston's Seaport District. Each store has its own personality, but all show off the unique mix of designer, vintage, and exclusive furnishings that the brand has come to be known for.
Over the past 11 years, One Kings Lane has had the chance to evolve and grow thanks to our amazing customers. Thank you for coming along on this journey with us, and we look forward to more adventures going forward.
DID YOU KNOW…
That the One Kings Lane mascot is named Elsie? Founders Susan and Ali loved elephants, and elephants with their trunks turned up represent good fortune and optimism. We named our elephant Elsie after the iconic American designer Elsie de Wolfe, considered by many the founder of American interior design.