Book Your Style Consultation Now
A visit to The Studio puts all the style and inspiration of One Kings Lane right at your fingertips.
1. See, touch, and feel our favorite furniture and decor finds of the season
2. Meet one-on-one with a talented stylist
3. Leave one step (or many steps!) closer to the home you love
Time to open a new door! After six years of focusing exclusively on our online experience, we're thrilled to introduce you to The Studio, which offers the first live, three-dimensional experience of One Kings Lane. Located on an airy floor of our New York office, The Studio is a place to come touch, feel, and test-drive some of your favorite products from our site and see how beautifully they can be mixed—antiques, new pieces, artisanal gems—and made your own. Visitors enjoy a (totally free!) consultation with a One Kings Lane stylist who will inevitably become, as our design lead, Alex Reid, says, "your new best friend in home design."
Just to be clear: This isn't a store. It's better, because it also provides expert help in shopping our vast online selection. And it's not about hiring a decorator (though we do adore decorators!). This is about getting a lift of inspiration, enjoying an energizing shot of ideas, and making meaningful progress toward creating a home you love.
Keep reading to tour the space, get the full back story from co-founder Susan Feldman, score tips, and book an appointment to stop by. We can't wait to see you!
Inside The Studio
The Studio was the brainchild of our brilliant co-founder Susan Feldman, so we sat down with her to ask all the questions we thought you'd have. 
What motivated you to open The Studio?
People always tell me they want to be inside the One Kings Lane world! They want to touch and feel everything. So we created a live experience where people can come see some of the products and get guidance for their own interior design journey.
How did you approach creating that live experience?
By focusing on four or five vignettes of spaces in the home, filled with pieces we're loving right now. We can't show everything, since we have thousands of products available, so there's a seasonal layer here that will be updated periodically. This fall it's influenced by rich hues and that European sense of layering and history. We really show how you can mix the wide range of products we sell: the new pieces, the vintage pieces, artisanal creations, designer pieces.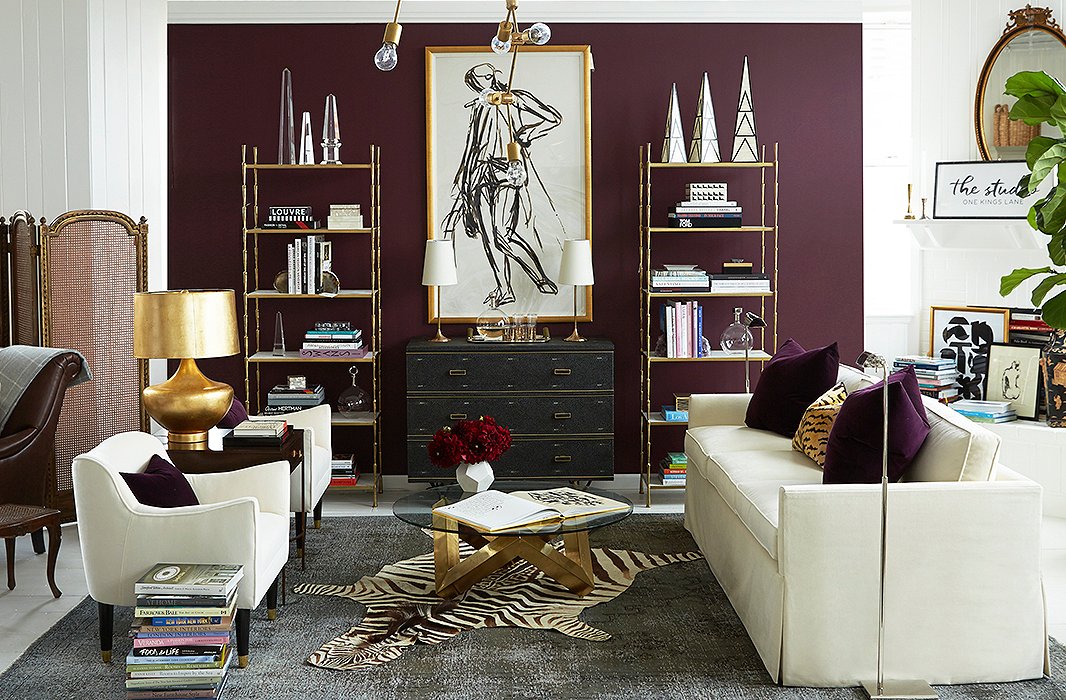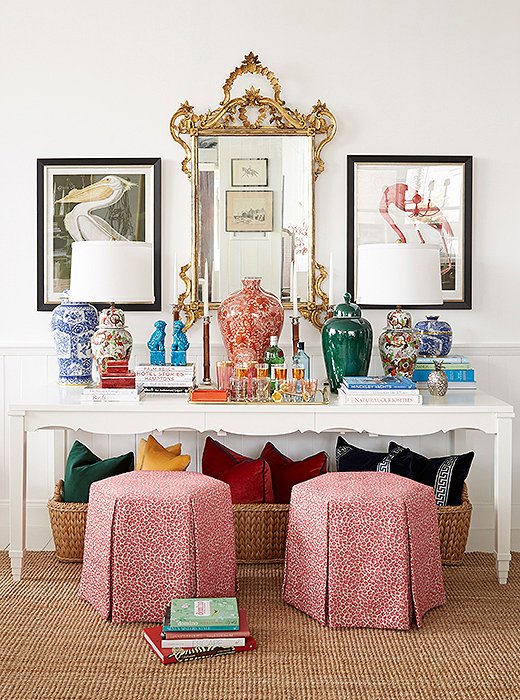 What can people expect when they visit?
When you book an appointment, you're booking a consultation with an OKL stylist. Think of it as chatting with a stylish friend who can help you make decisions. He or she will sit with you, listen to what you need, and look at whatever you've brought in for inspiration—photographs of your house, tears from a magazine—and then guide you to help find the pieces you need. Our stylists really know our inventory, and they have wonderful taste.
How do you think The Studio will impact the way people decorate?
The fact is, shopping for pieces for your home can be intimidating, especially when you are looking for THAT piece. Sometimes you just need a little help. We all want to find things that are not the same as what everyone else has, that reflect our unique style. Both here at The Studio and online, we're continuing to focus on giving people access to those products and that design advice in a way no one else is currently doing. We are here, and we really want to join you on the journey towards creating a home you love.
Think of it as chatting with a stylish friend who can help you make decisions.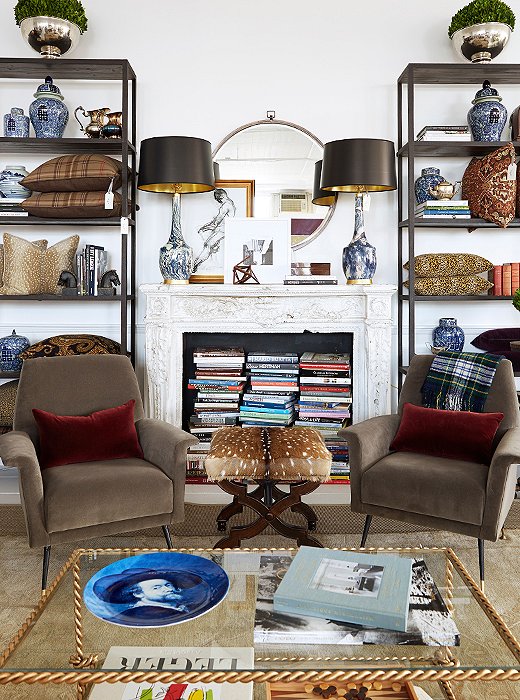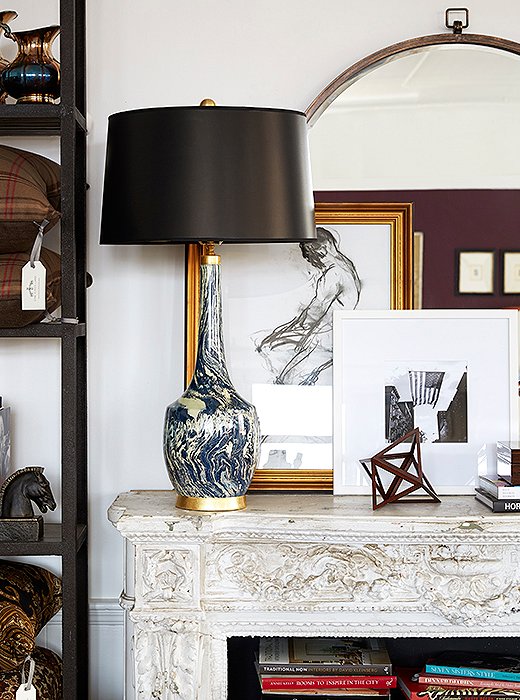 5 Tips Straight from The Studio
We also asked Alex Reid, The Studio's übertalented design lead, for tips we can all use. Alex has done plenty of One Kings Lane makeovers (see Coco Rocha's nursery) and is all about unlocking a home's style potential.
1. Make It Personal
As Alex says, "We're not about imposing a look—we're giving people visual inspiration here. Every home should be authentic and very much about the person who lives there." This means mixing one-of-a-kind antiques with new pieces that catch your eye and things you've inherited from your grandmother.
2. Marry Old and New
One style lesson anyone can take from The Studio is how to balance old with new, traditional with contemporary. For a bedroom inspired by a chic European hotel, Alex says, "we did a Lillian August skirted sofa and a giant Chippendale armoire, and placed them with some more clean-lined contemporary pieces like brass modern chairs and a streamlined coffee table, so it didn't feel too 'granny.' It's all about the juxtapositions!"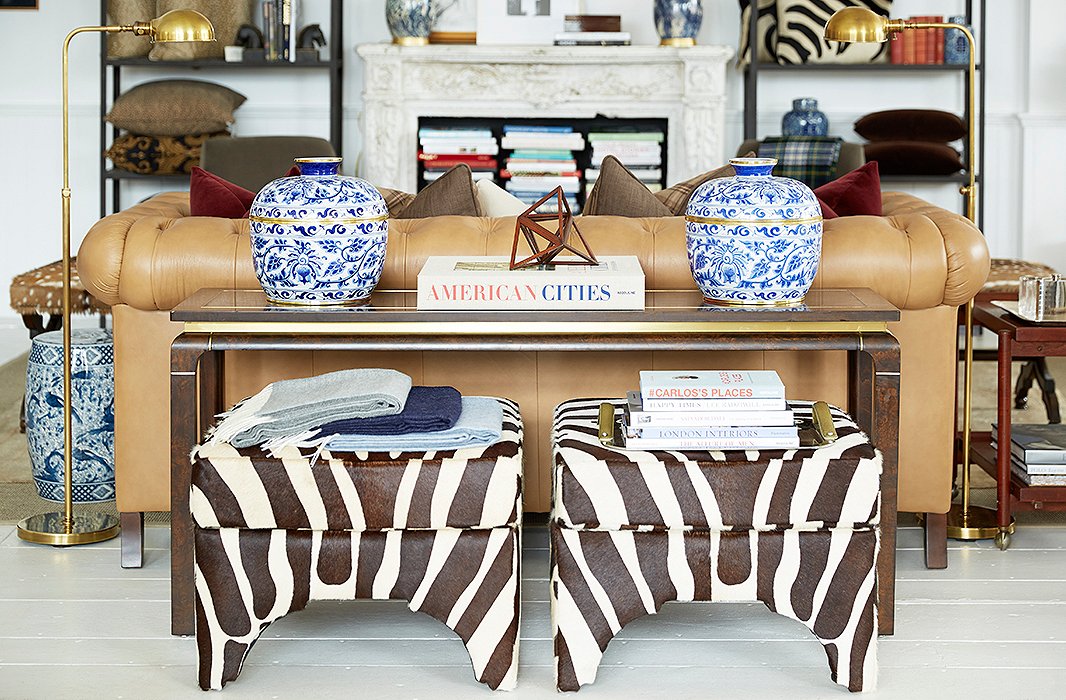 3. Work with What You've Got
A lot of our consultations are about how to bring a room together, Alex says. "One woman who just came in had a velvet sofa and wanted to build out the rest of her living room. She loved white furniture, so we went into lots of white textures. We suggested swapping out some side tables that didn't work for floor lamps, adding a patchwork hide rug for some tone-on-tone white, and bringing accent chairs she had in the dining room into the living room, to complete the seating arrangement. Home in on what you need to function, and then discover things you'll find beautiful."
4. Pinterest Isn't Just for Procrastination
Use Pinterest for more than just pinning pretty escapes. Focus on a specific project and gather inspiring images—a layout you love, a sofa style you covet. It helps clarify and gel ideas. If you're coming to The Studio, you can make the most of your consultation by bringing photographs of the space you're working on from different angles, a simple drawn-up floor plan, and your Pinterest board. You'll have a great jumping-off point.
5. Don't Worry!
We know these decisions are important ones, since they're often an investment and affect your daily environment. But let yourself have fun with the process—we promise the result will be richer. "We're making decorating fun," says Alex. "We're not doing intense floor plans, we're not gutting your home. I think we're making it affordable and approachable to make your home more beautiful."