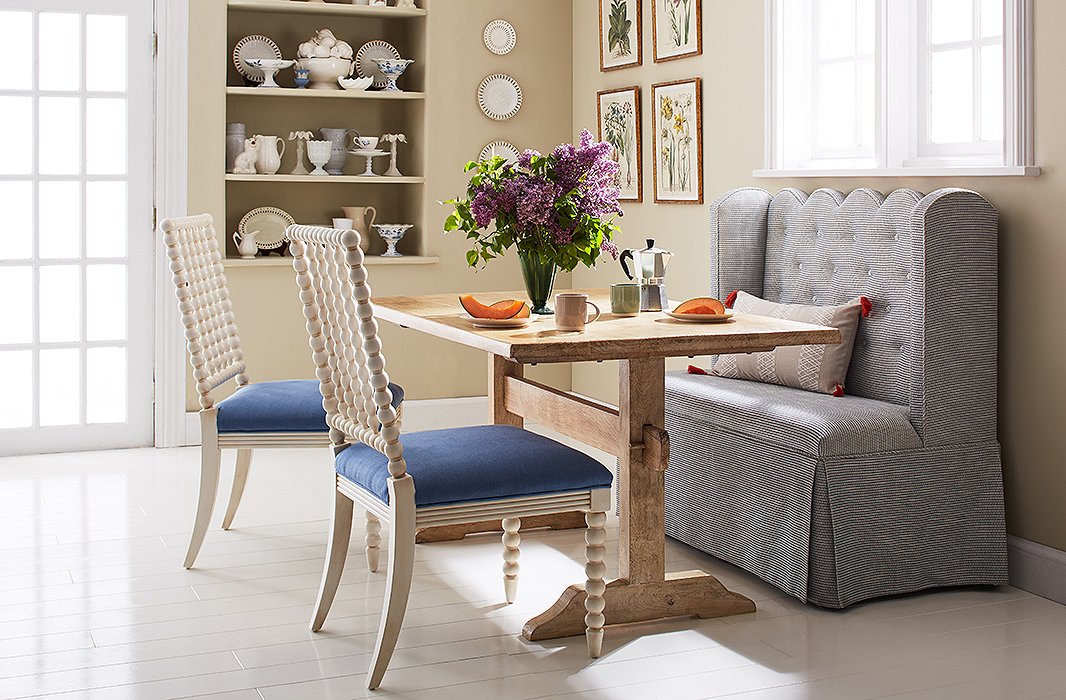 What We've Been Up To…
With exclusive furnishings created by our team of in-house design experts, we aim to bring you high-quality pieces in styles we just couldn't seem to find in the market. We recently debuted our latest designs and couldn't be more excited to share them with you: our all-new upholstered banquettes! These gorgeous pieces, complete with designer-worthy finishing touches like scallop trim and tailored skirting, are perfect for creating an eat-in kitchen nook without the labor and cost of installing built-ins. Find your favorite and shop the look here, then read up on the best ways to create your own small-space dining area.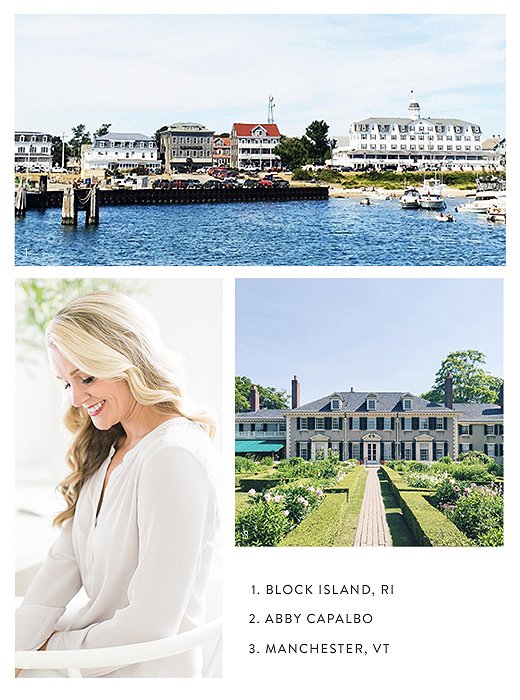 We Caught Up With…
Stylist Abby Capalbo
This week we chatted with stylist Abby Capalbo (resident Rhode Islander, former editor at Style Me Pretty), who has a penchant for all things light, lovely, and preppy—making her the perfect person to quiz on the best New England destinations to visit in the spring. "The minute the last snowflake falls in New England, I start craving sunshine-filled days spent exploring this pretty little part of the country we get to call home," she says. Read on to see her bucket-list spots, then start planning your weekend getaway.
Where to visit at the beginning of spring: Kennebunkport, ME
"The shops that have been closed for the season start to open their doors, and there is a buzz of excitement amongst the locals. We love to stay at The Cape Arundel Inn in the spring months because of its amazing views—and its restaurant, aptly named Ocean. We try to force the weather a bit for lunch on the deck of David's KPT overlooking the harbor after a stroll around town before dipping our toes in the freezing Atlantic at Goose Rocks or Parson Beach."  
Where to go before summer starts: Newport, RI
"I absolutely adore spending time in the City by the Sea before the summer crowds begin to invade its quaint little wharfs. As long as the sun is out, we'll bundle up for a cocktail on Castle Hill's lawn before grabbing a warm-weather-inspired meal at Perro Salado (the margaritas are a must). Then we'll grab the dog to take a windblown stroll along the Cliff Walk or head over to Beavertail Lighthouse in Jamestown for one of my favorite Newport views."
Where to catch incredible ocean views: Block Island, RI
"Before the sea of summer-craving tourists floods this fun-filled island, catch a ferry to walk its pretty coastline. Find your way over to Mohegan Bluffs and the lighthouse for some stunning views—be warned: the hills make biking quite the workout!—and stop for a beverage and lunch at the Spring House."
Where to find the best small-town charm: Nantucket, MA
"Nantucket has charm down to a T, but we particularly love to explore its pretty shoreline before the onslaught of summer crowds (sense a trend?). We love slow island days spent getting lost in its sweet neighborhoods or along its deserted beaches before grabbing a drink at one of our favorite spots (Cru or the Nautilus, to name just two), and if we are lucky enough to be spending the night or weekend, there is nothing like a sunset in Madaket before retreating to Millie's for an amazing meal."
Where to take in the beauty of the mountains: Manchester, VT
"The minute mud season is over in Vermont, we can't wait to get back up to see the once snow-covered mountains now decked out in a lush green. The air smells sweet, and everything seems to burst back to life once the snow melts after a fun-filled winter. We love Manchester because it's so darn charming but also an easy drive for a weekend trip. In the spring, a visit to the Hildene House, the summer home to the Lincoln family, is a must when the gardens are in bloom and filled with rows and rows of peonies. Afterward, head back into town for a cocktail and nibbles on the porch at Copper Grouse in the Taconic Hotel."
Where to get the best photo op: Wicked Tulips Flower Farm
"New on the must-see scene, Wicked Tulips Flower Farm in Johnston, RI, is now a spring tradition in our house. A husband-and-wife team made their dreams come true—and ours too—when they brought this Holland tradition to the Rhode Island countryside. There is no prettier place to bring a packed picnic when all the tulips are in bloom!"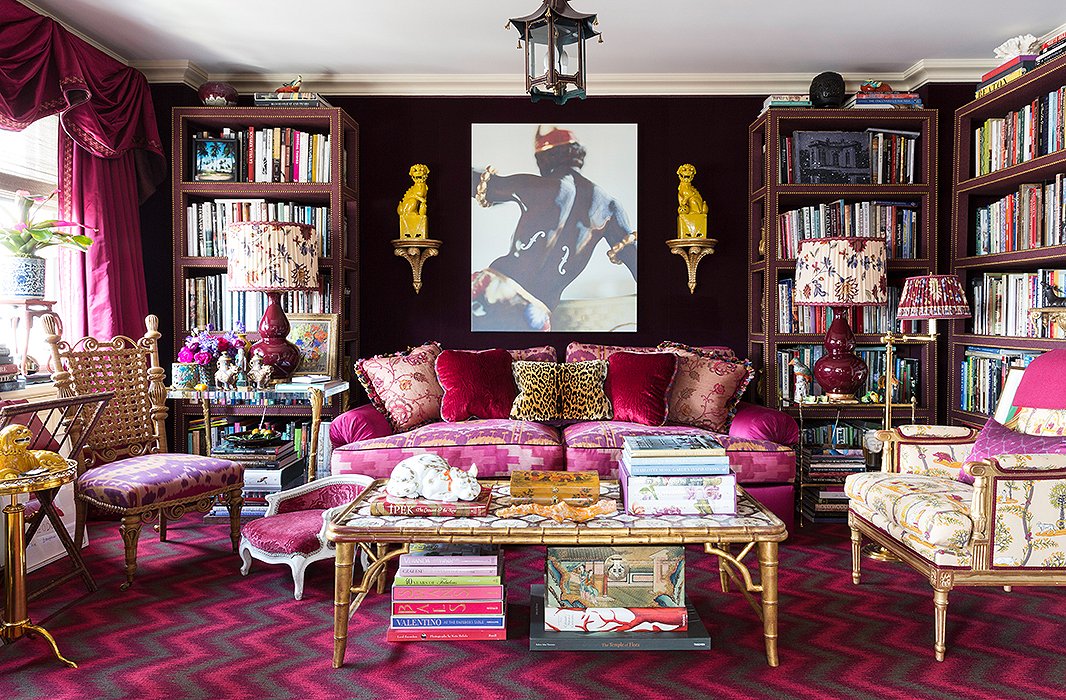 A Parting Piece of Knowledge…
While their name implies otherwise, foo dogs are in fact members of the feline family—a male-and-female pair of lions exemplifying the Chinese philosophy of yin and yang. With origins in Imperial China, foo dogs were made to stand guard in front of sacred sites such as palaces, tombs, and temples. Today they're a designer favorite, with modern iterations seen across all types of furnishings, from lamps to garden statues to door knockers.