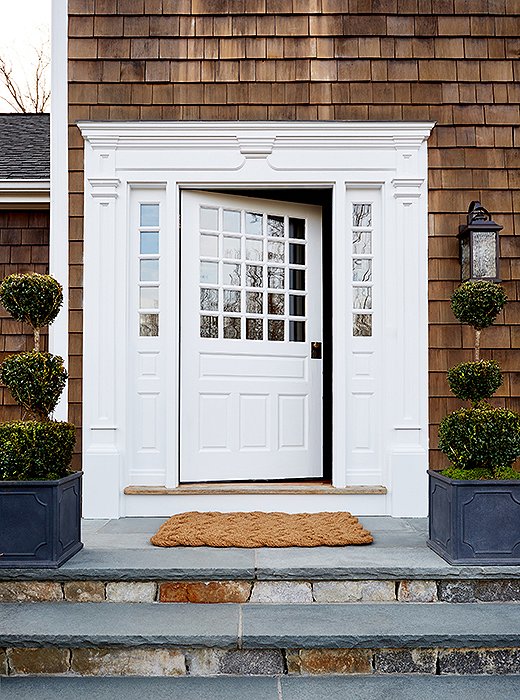 What We've Been Up To… 
After months of planning (and weeks of mysterious sneak peeks!), we're thrilled to announce the launch of our brand-new One Kings Lane Connecticut House. Our president, Debbie Propst, has graciously opened up her New Canaan home, partnering with The Studio at One Kings Lane on a major overhaul to create a fresh, fashionable, and kid-friendly home for her young family. We'll be diving into the space in the next month, but for now, you can take a little peek inside the home here.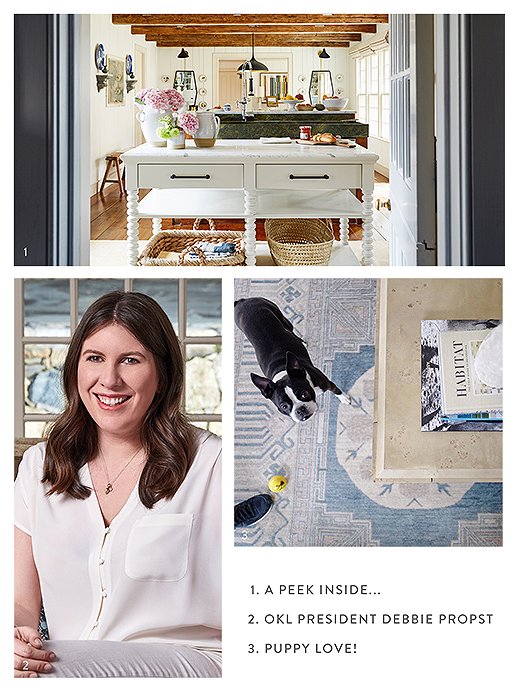 We Caught Up With…
Debbie Propst, president of One Kings Lane
This week we caught up with our very own Debbie Propst, playing a rapid-fire, condensed version of 20 questions on a few fun, design-related topics in the midst of the Connecticut House craziness.
Q: What's one thing you think every home should have?
A: I'm really into my skirted tables right now, because they can hide a lot of things under them. They're extremely functional, and my daughter loves to play hide-and-seek under them.
Q: What's your favorite flea market find?
A: There are so many. I think the Dutch antique plates I have on the wall, which I got at an antiques auction.
Q: Who are your favorite designers?
A: Right now, if I could summarize by personal style, it'd probably be a cross between Mark D. Sikes and Darryl Carter.
Q: The best design trick you've picked up from working at OKL?
A: That you can approach your room the same way you approach your wardrobe. It doesn't have to be all high-end. You can really pull together a mix. Think about the way you dress: You pair a T-shirt from Zara with a Céline bag, and you're ready to go. I think about home design the same way. It's about really foundational investment pieces with fresh, seasonal lower-priced pieces in the mix.
Q: The best way to spend a Sunday afternoon?
A: If it were anywhere in the world, probably somewhere in the South of France, drinking wine, sitting by the water. I used to spend a lot of time there.
Q: What books are on your nightstand?
A: I'm reading Factory Man by Beth Macy. It's a book about the furnishings industry. I don't usually read novels; I gravitate towards business books.
Q: Coffee order?
A: Cortado or just black.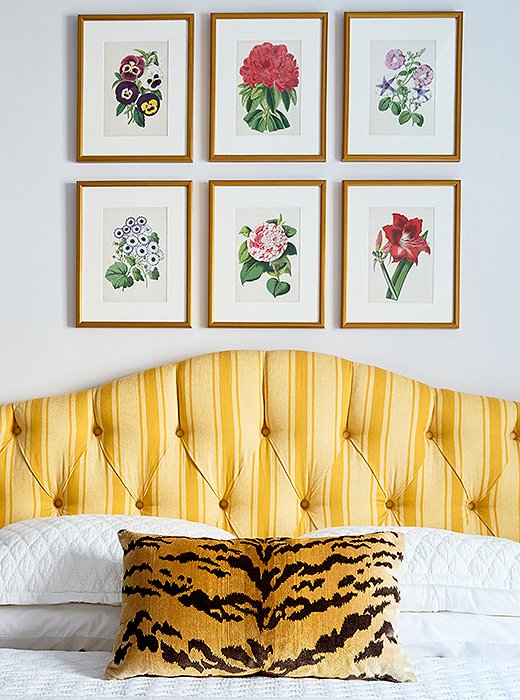 A Parting Piece of Knowledge…
Nearly all interiors-lovers will recognize Scalamandré—if not by name, then certainly by the famed firm's iconic prints and designs. Its textiles, wall coverings, and furnishings have graced countless homes (and magazine pages), and they've left an indelible mark on historical spots including the Hearst Castle in California and the Kennedy White House. The Le Tigre silk print (pictured here on a pillow) and the Zebras motif (the wallpaper made a cameo in The Royal Tenenbaums) are two of Scalamandré's most popular designs, though the company is known for a multitude of other distinct styles we just can't get enough of.